New Car Detail Gtechniq, Gyeon & XPEL Certified Packages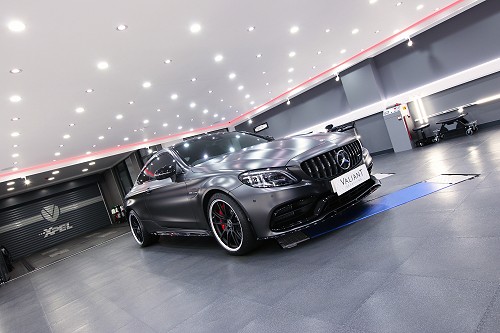 Protecting your New Car Paintwork & Bodywork
Specialist service designed to correctly prepare and protect your investment. The New Car Detailing package includes deep clean and decontamination stages in preparation for methodical stages of machine polishing to increase gloss levels & remove lighter paint defects that your vehicle may have picked up during its manufacturing process or during its time in a dealership environment.
The New Car Detail takes an average of 3 to 5 days to complete with adequate time reserved for all sealants or ceramic coatings to suitably cure in our climate-controlled clean room. For additional information on our process and the reasons why you should detail & protect your new car please see below.
Valiant Detailing can offer a range of professional-grade ceramic coatings and paint protection film services. The team is fully certified and accredited by; Gtechniq, Feynlab, Gyeon, Kamikaze Collection, and XPEL Protective Films, find out more in the Ceramic Coatings Section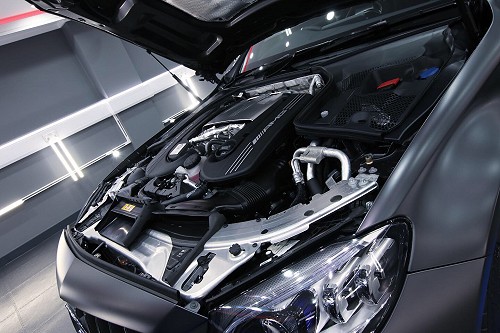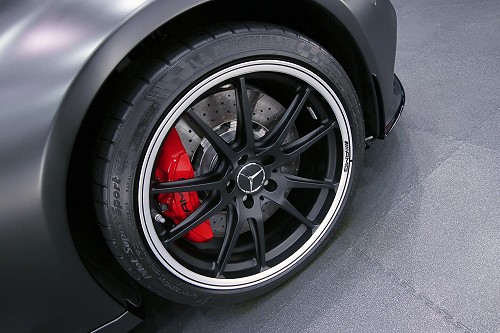 Price: From £499* - Booking Fee: 25% - Duration: 3 to 5 Days
Does Your New Car Require Detailing?
In a word YES, it is all too common for brand new vehicles to be delivered with several defects present in the paint finish & across other areas of the car. Common defects include paint marring, sanding marks, and machine polishing holograms left from the factory production line. More disappointing is the fact most dealerships do not have the time or skilled staff available on-site to diligently correct these defects before handover, instead, all that is typically offered is a basic valet which often does more harm than good.
Optionally customers are offered an in-house or sub contracted new car paint protection package which in the vast majority of cases is improperly applied with little to no machine polishing process, carried out in a limited time frame, offes limited protection, overstates longevity and worryingly, can temporally hide defects.
If these thoughts concern you, Valliant Detailing is happy to take on new car deliveries ensuring vehicles are correctly and meticulously prepared with the very best warranted surface treatments applied from the outset. Protecting key surfaces including paintwork, glass, alloy wheels and interior surfaces from day one will ensure that they remain easy to keep clean and are protected throughout your ownership. Specialist sealants and ceramic coatings aid in preventing harmful everyday contaminants, such as bird droppings, tar, road salt and bug remains from permanently etching paintwork or other exterior surfaces.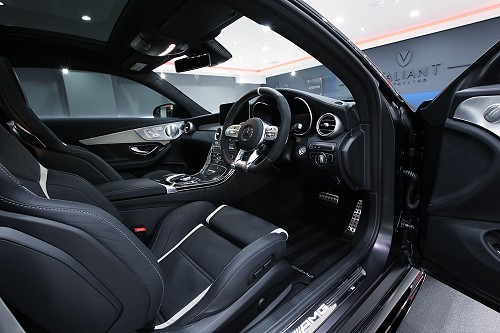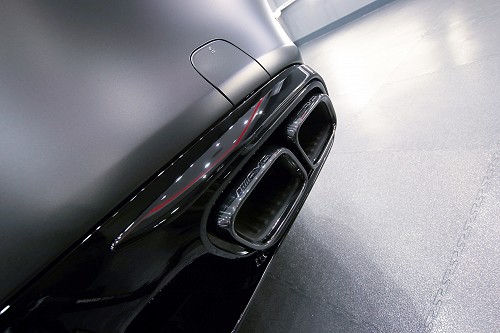 New Car Detail - The Process
Safe Wash, Decontamination & Preparation Stages
Vehicles visiting Valiant Detailing for a New Car Detail will go through a multi-stage preparation process. In brief, safe wash, paint decontamination & a host of preparation stages are carried out before the commencement of machine polishing & installation of protective coatings, this applies to vehicles that are driven to us (Limited to 500 miles for the New Car Detail Package) or for those that have been transported and show minimal delivery mileage.
The safe wash, decontamination & preparatory processes utilised in the New Car Detail package are broadly similar across a range of Detailing packages offered here at Valiant Detailing. For a closer look at the steps involved please see the following website post "Step by Step Detailing Preparation Process" which provides key insight into the processes involved. See below for a brief breakdown of stages carried out in the New Car Detail, following all preparation.
New Car Polishing Stages
Upon completion of all preparation stages, the vehicle is now ready to be machine polished in the Valiant Detailing clean room. The host of polishing stages carried out throughout all New Car Detailing packages are listed below:
Single-stage refining polish carried out to remove light swirls and marring to all paintwork & painted/gloss trim.

Multi-stage polishing process carried out to remove heavier isolated paint defects.

Head and tail-lights enhanced by machine polishing

Wheel surfaces, painted trim, and chrome polished with micro polishing machines or via hand

All glass polished and cleansed utilising dedicated glass polish & cleansers

Vehicle wiper blades cleansed

Exhaust tips cleaned and polished using dedicated metal polishes

Toothpick stages to ensure all finer elements are addressed, includes removal of any remaining polish residues to panel gaps, bodywork seams and door shuts

All paintwork, gloss trim, wheels & glass cleansed with a selection of alcohol & panel wipe solutions to remove polishing oils and remaining resides, in preperation for protection/ceramic coating stages

Vehicle to be rewashed/steam cleaned ensuring the removal of polishing dust present from the machine polishing stages. Focusing on panel gaps, door shuts, and bodywork seams
New Car Protection Stages
Upon completion of all polishing stages and secondary preparation, vehicles are protected with a host of protective sealants and/or ceramic coatings. Stages utilised in the protection phase are highlighted below:
Protective sealants/ceramic coatings applied to all painted surfaces

Sealant or ceramic coatings applied to all-wheel faces/areas

Tyres and wheel arches coated with dedicated sealants or chosen ceramic coatings

Trim dressing or dedicated ceramic coating applied to all black plastic and rubber trim

All exterior glass treated and coated with rain repellent or ceramic based glass coating

Exhaust tips protected with dedicated high-temperature ceramic coating

Engine bay trim & selected components protected with dedicated sealants or ceramic coatings

Selected interior surfaces (leather, carpets, mats, trim) prepared & protected with dedicated sealants or ceramic coatings

IR curing process to all exterior ceramic coated surfaces
New Car Finishing Stages
Interior surfaces wiped down & lightly vacuumed

Selected engine bay areas, door shuts and panel gaps blown with filtered air & wiped down with detailing spray

Exterior surfaces blown with filtered air & wiped with quick detailer spray/top coat product ready for inspection and quality control

Final inspection stage to ensure the vehicle meets our quality control process ready for photography & customer handover