In this news post, the team provide an insight into a host of steps undertaken when performing detailed wash & decontamination stages, key for preparing vehicles for more in-depth polishing, detailing & paint protection film services
The team here at Valiant Detailing will generally utilise the steps listed below for a range of maintenance, detailing & protective based packages. Steps and processes may vary depending on the starting condition of the vehicle, type of paint finish and individual client preferences. Additional factors under consideration will include level of service/finish & protective options chosen (ceramic/ppf/rust prevention).
Wash Process
Wheel faces lightly jet washed then cleansed with dedicated wheel cleaners (includes a touchless stage to avoid marring) and various microfiber towels & wheel brushes
Wheel faces, spokes, inner wheel barrels & brake calipers cleansed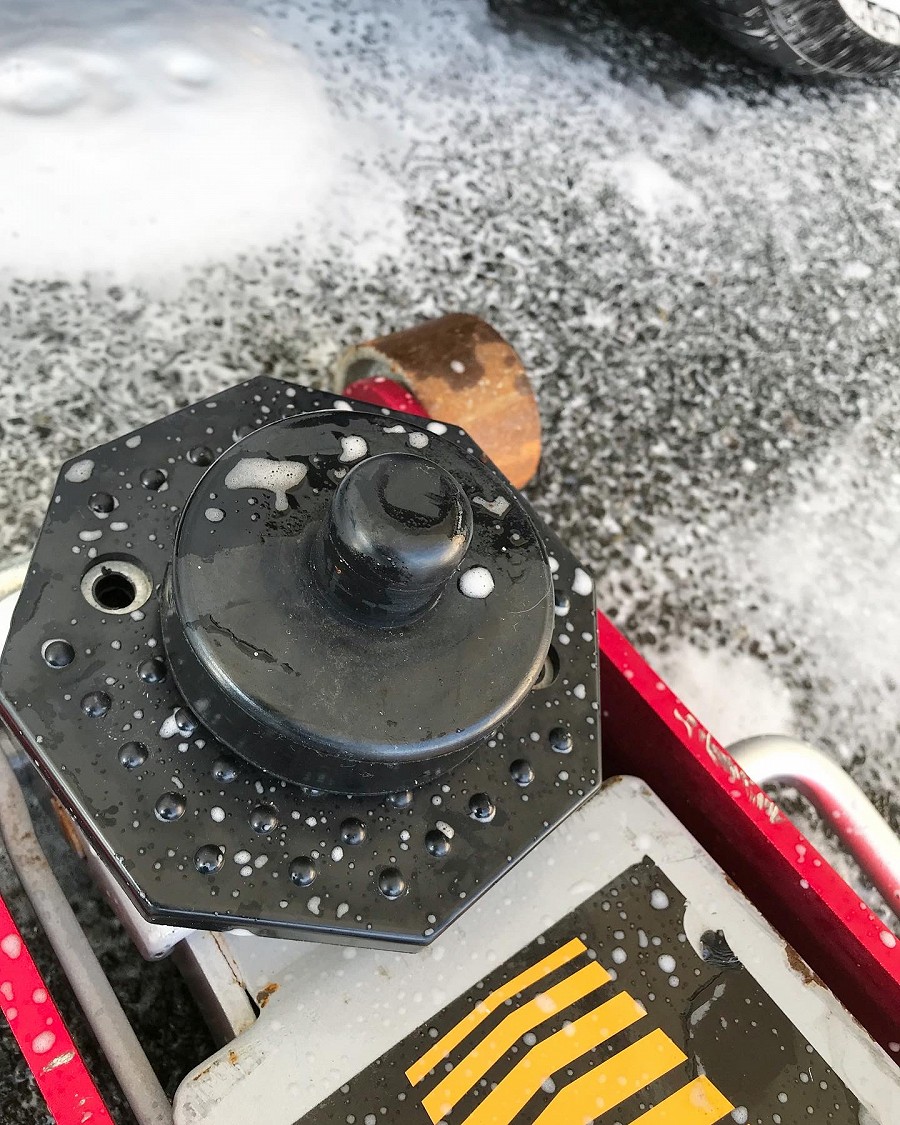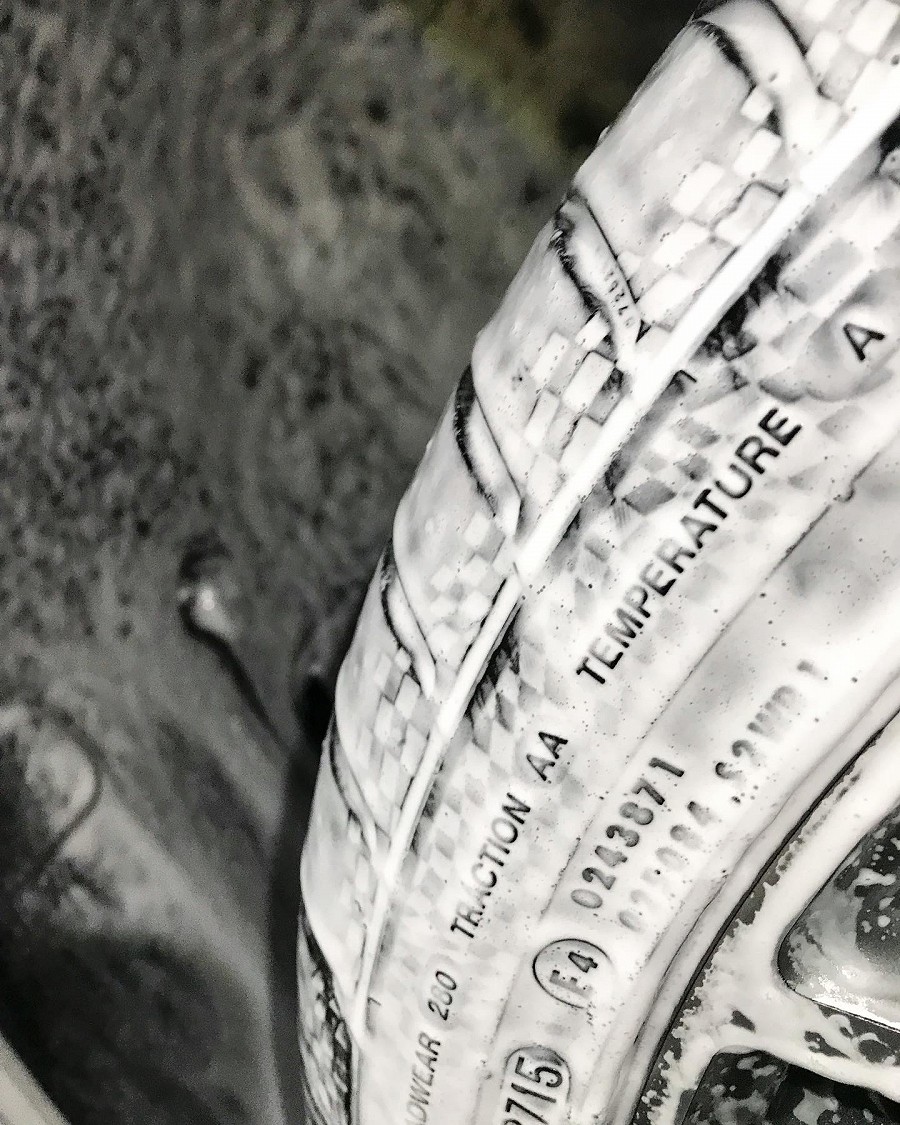 Embedded iron deposits and brake dust staining chemically removed on all wheels with dedicated ph-balanced iron removal products
Wheel tar deposits chemically removed with dedicated products
Each wheel/corner of the vehicle safely raised using suitable lifting equipment, allows additional access to arch liners, suspension, brakes and tyres, areas cleansed with citrus-based cleaner/all-purpose cleaner/tar remover, and various detailing brushes/accessories.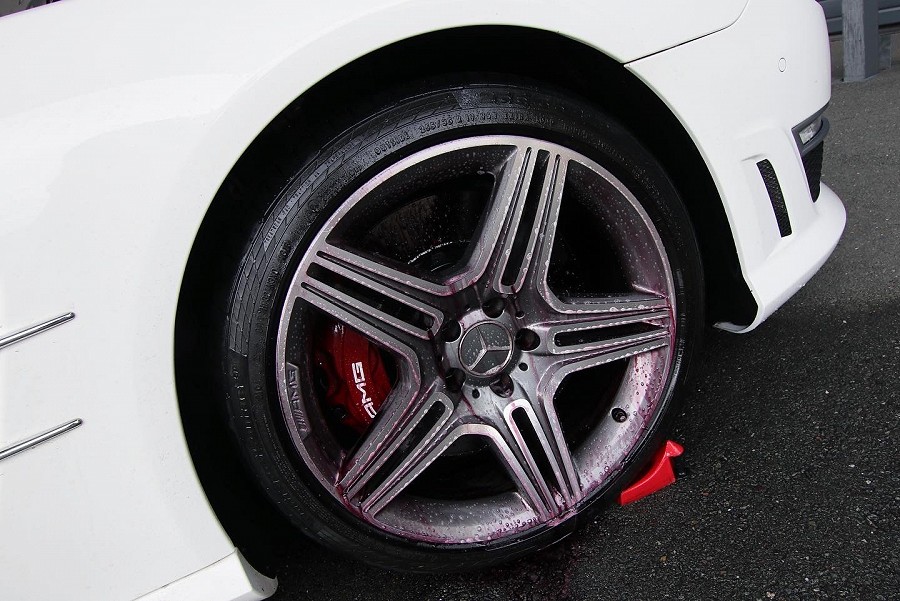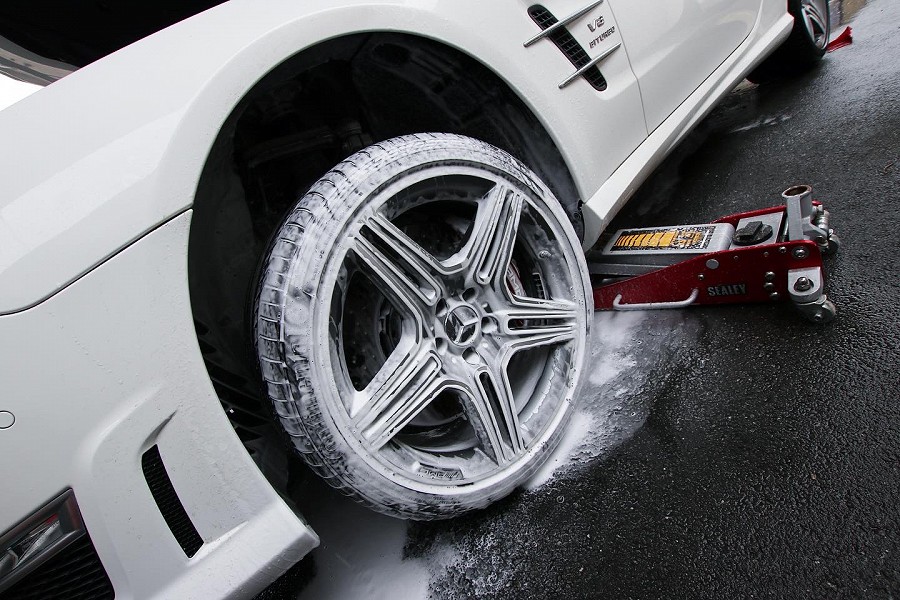 Wheels to be individually removed from the vehicle allowing secondary intensive cleaning of all inner barrel sections and rear spoke areas (applicable to wheels off bolt-on packages)
Wheel and inner arch/suspension areas individually rinsed to ensure all dirt and chemical residues are removed
Where applicable each wheel to be refitted post rinse/cleanse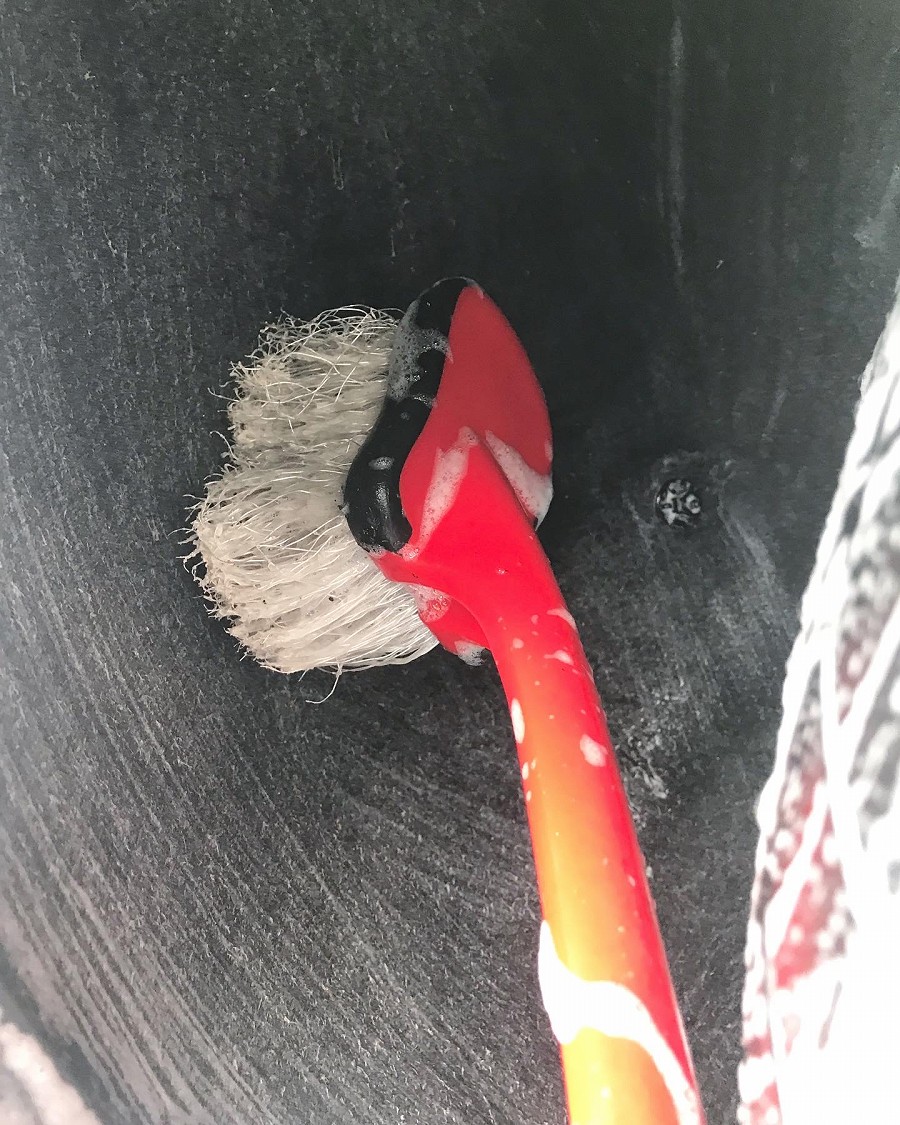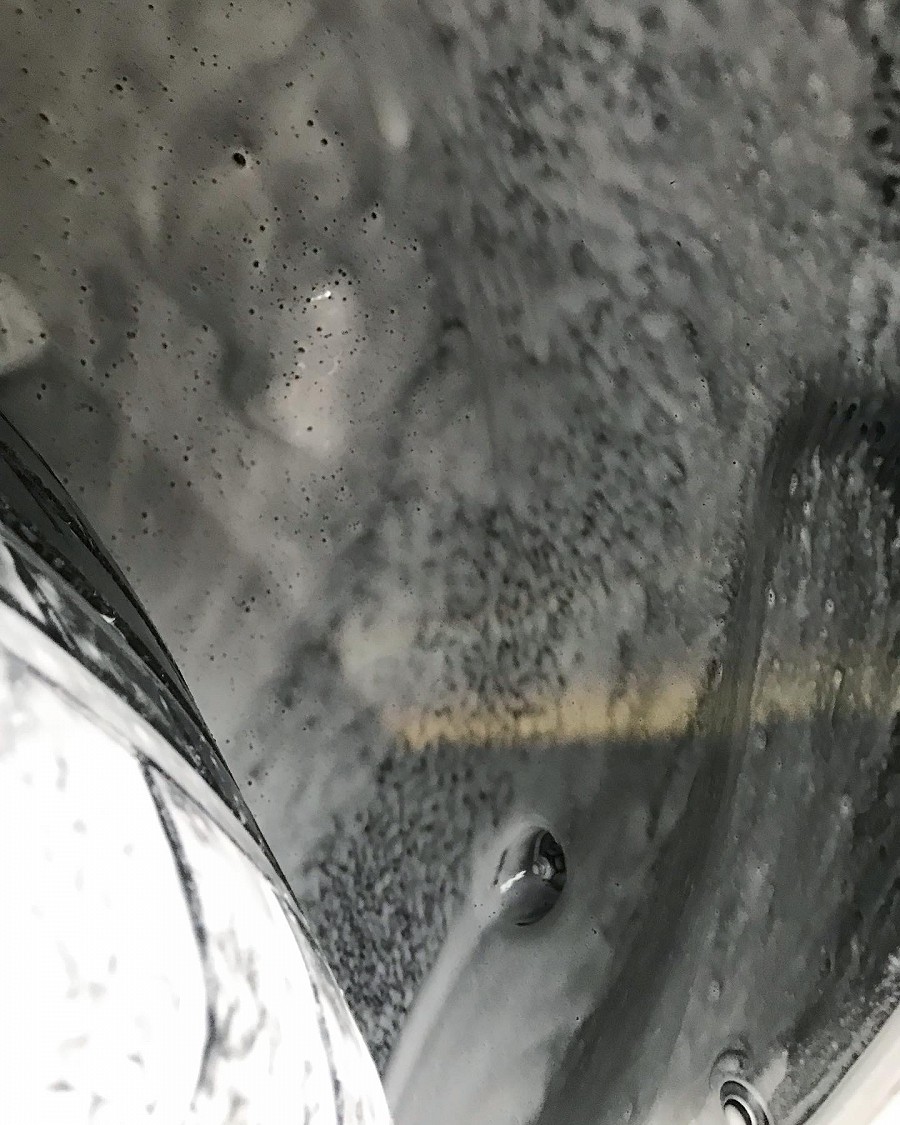 Engine bay area lightly rinsed/dry steamed & cleansed with ph-balanced snow foam/all-purpose cleaner using a host of detailing brushes and accessories (delicate components to be covered)
Residues lightly rinsed from the engine bay area (dry steam utilised where required)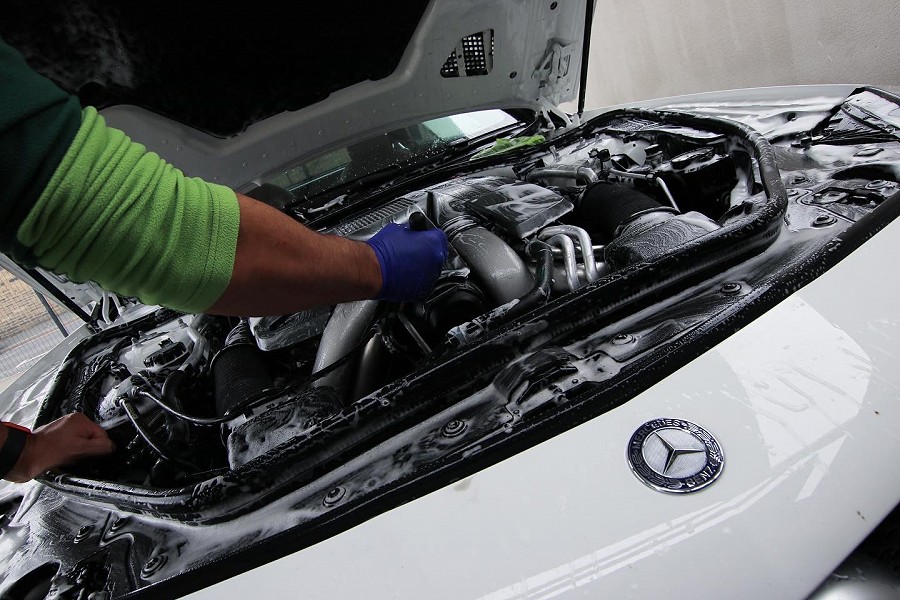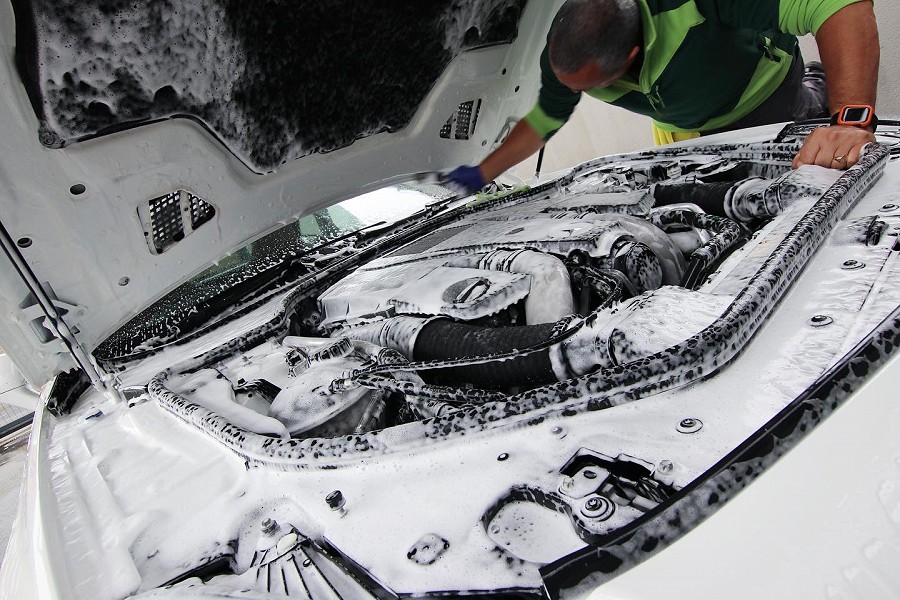 Vehicle lightly pre-rinsed to remove loose dirt and contamination
Lower & soiled areas of the vehicle pre-treated with citrus-based pre-wash
Hot pressure wash rinse to remove citrus cleaner and residues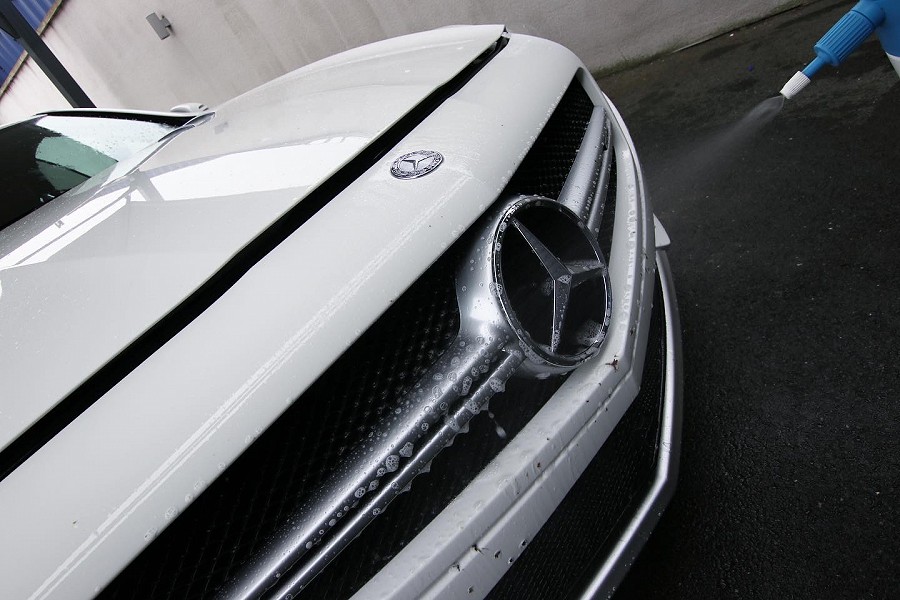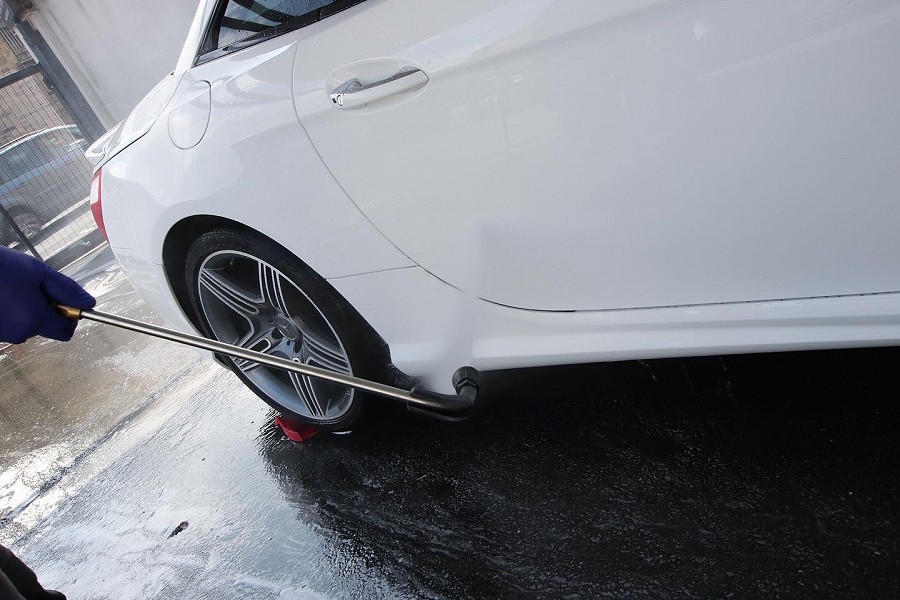 Application of ph-balanced or alkaline snow foam to the whole vehicle, snow foam left to dwell
Window rubbers, badges/panel gaps cleansed with a citrus-based cleaner and specialist detailing brushes/microfibre towels
Warm pressure wash rinse to remove snow foam residues
All door shuts, hinges, surrounds and inner fuel flap de-greased and cleaned with a water-based all-purpose cleaner and specialist detailing brushes/microfibre cloths
Warm pressure wash rinse at reduced pressure for delicate areas and removing any remaining reside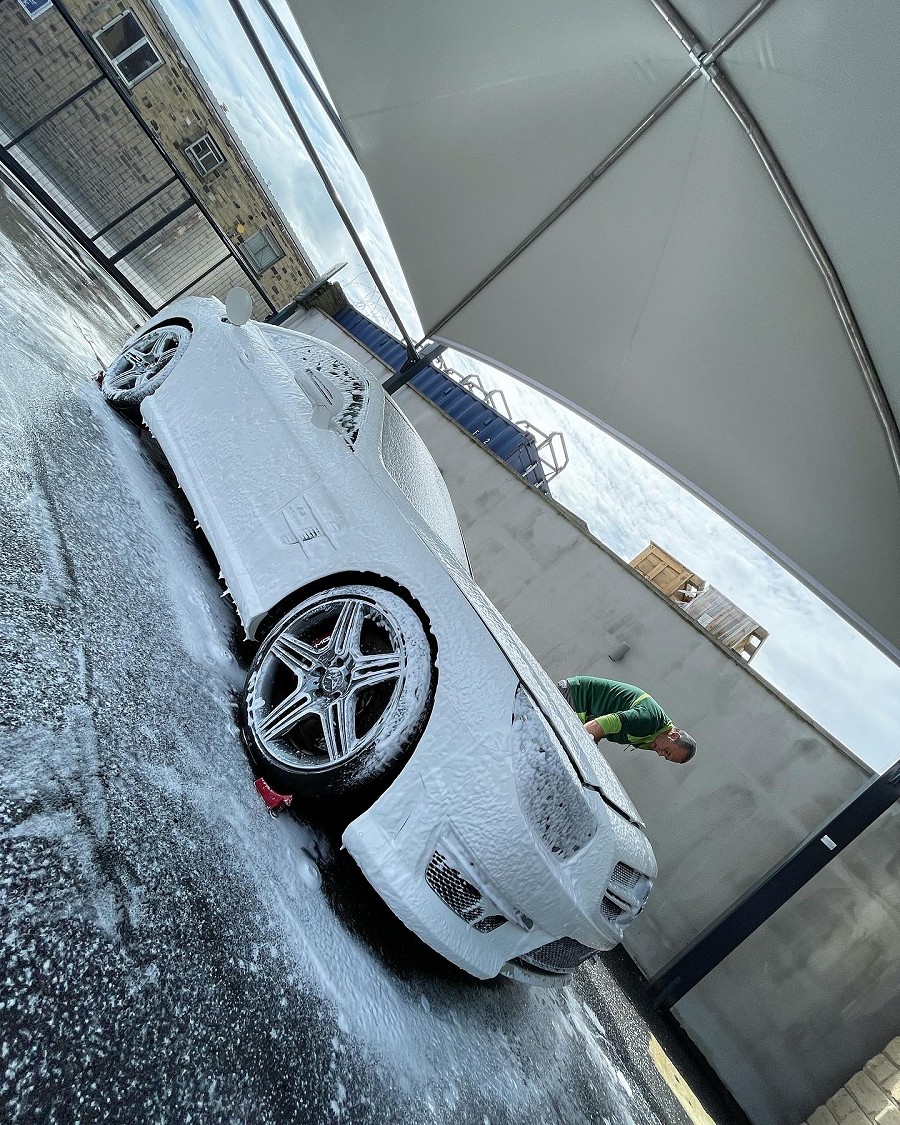 Exterior bodywork surfaces washed with plush wash mitts, process to include multi-bucket method & pH shampoo stages
Warm pressure wash rinse to remove shampoo residues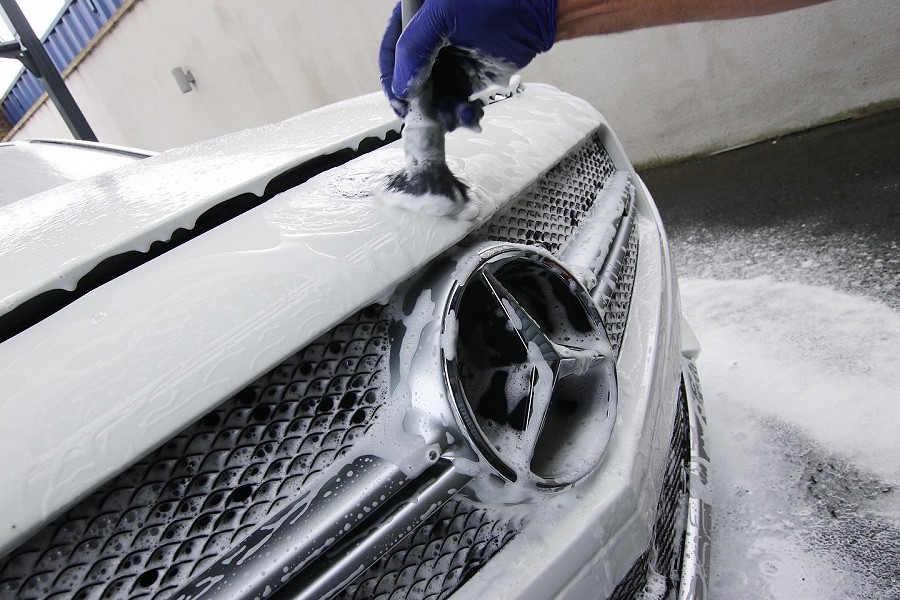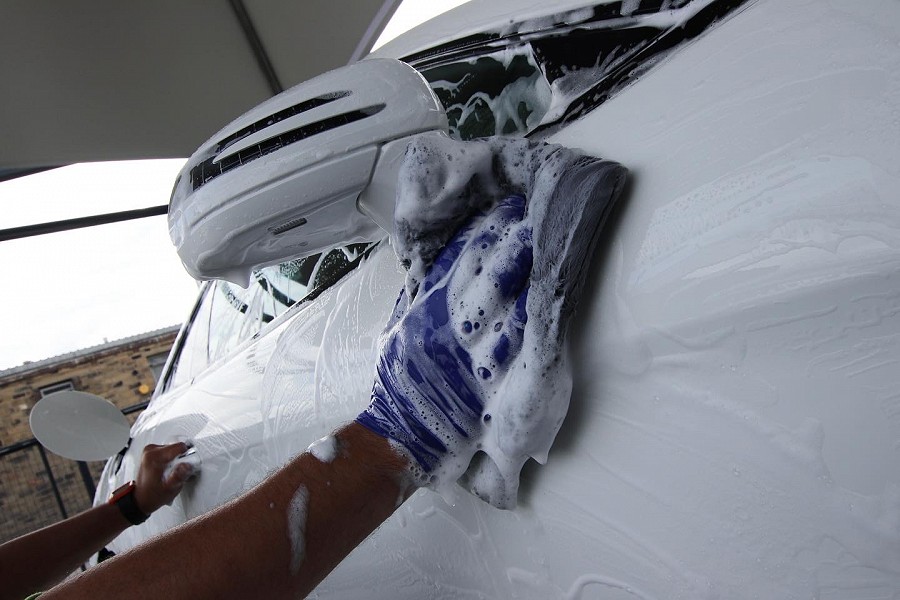 Decontamination Process
Iron contamination chemically removed from exterior surfaces and door shuts using a dedicated ph-balanced product
Warm pressure wash rinse to remove iron cleaner and residue
Tar safely removed from all exterior surfaces and door shuts using a dedicated product safe for delicate surfaces
Hot pressure wash rinse to remove tar cleaner and residue
Waterspot treatment to paintwork, glass, selected trim & badges where required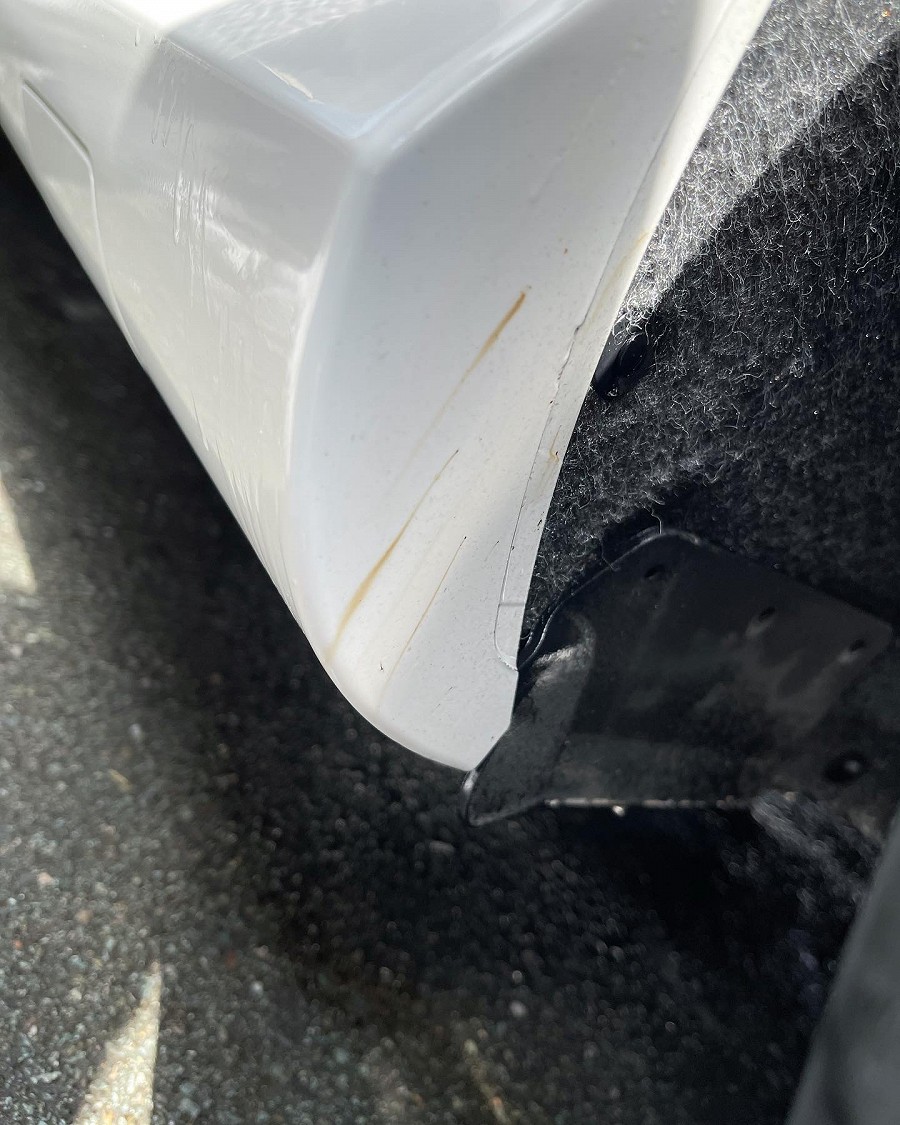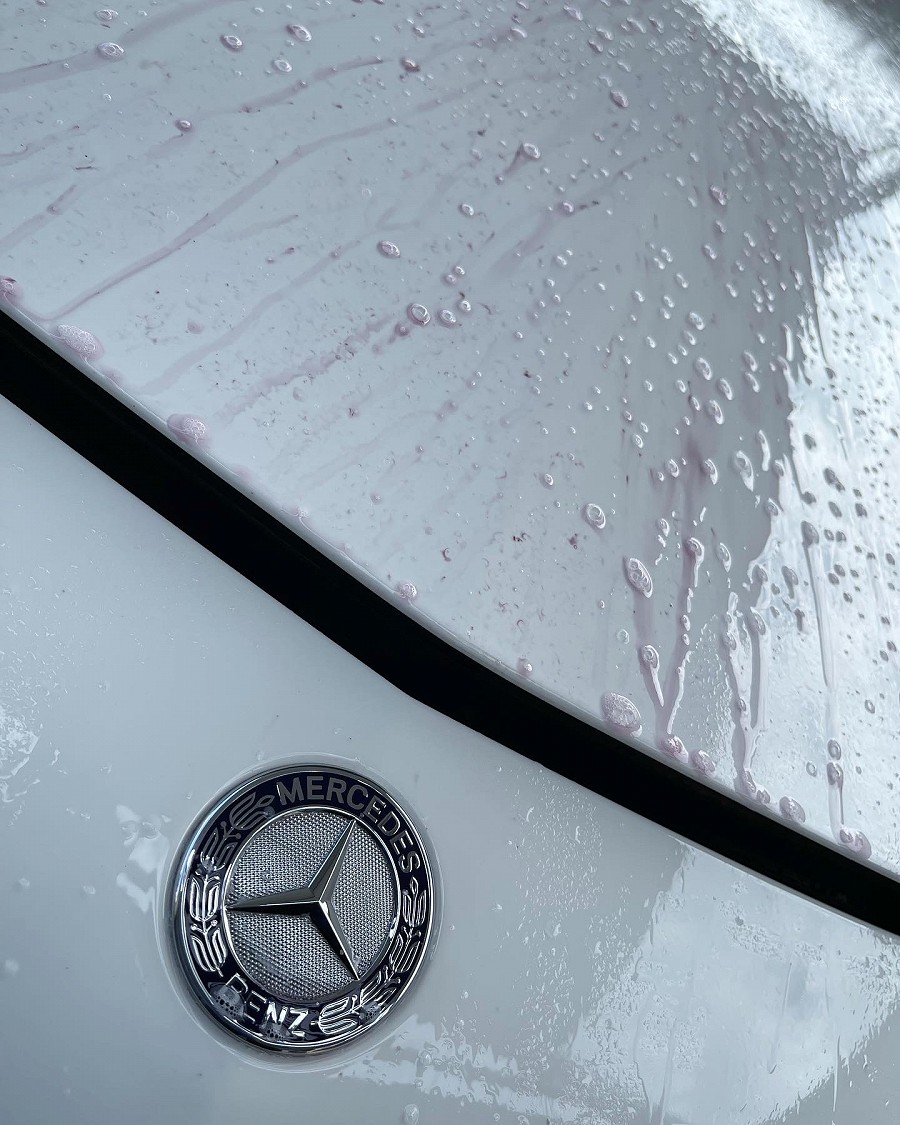 Vehicle paintwork, glass, and selected trim surfaces clayed to remove remaining bonded surface contamination, the appropriate grade of clay and lubricants utilised throughout the process
Final warm and cold rinse stages, to include filtered water rinse stage
Vehicle driven into the workshop for drying stages
Filtered hot air blowers utilised along with plush microfiber towels for all drying includes blowing out trapped water from intricate areas and pat drying remaining water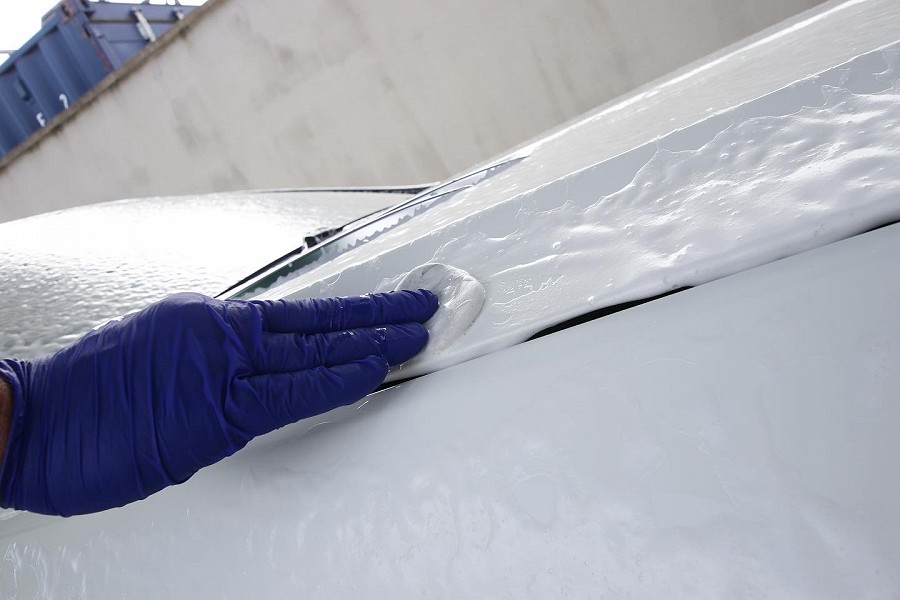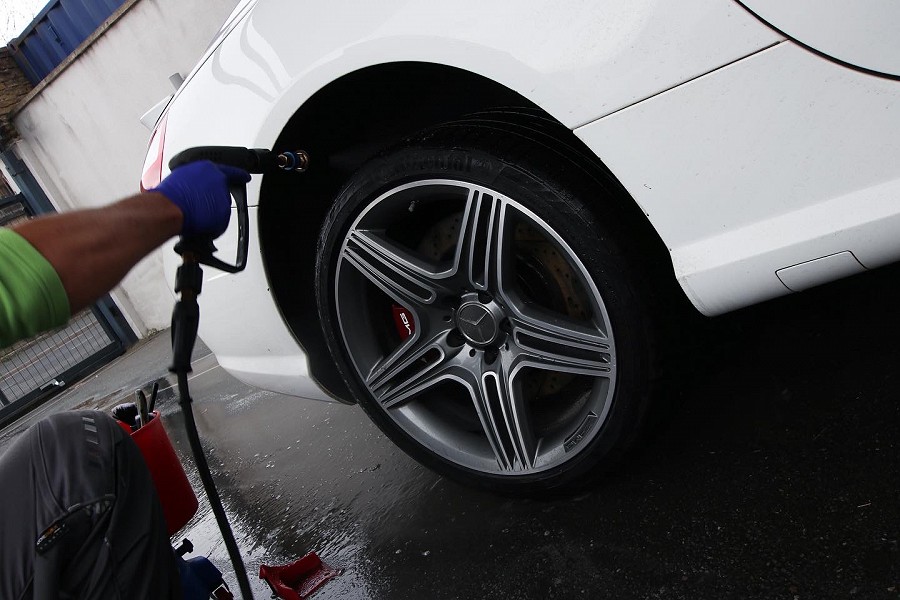 Preparation for Polishing Process
Vehicle dry steam cleaned with filtered water to ensure any dust and residues are safely removed
All paintwork, trim, and glass to be cleansed with dedicated panel wipe/alcohol solutions to aid in removing residues or remaining wax/synthetic coatings
Vehicle safely positioned and lifted on a flush-fit scissor ramp utilising factory lift points and dedicated undercarriage attachments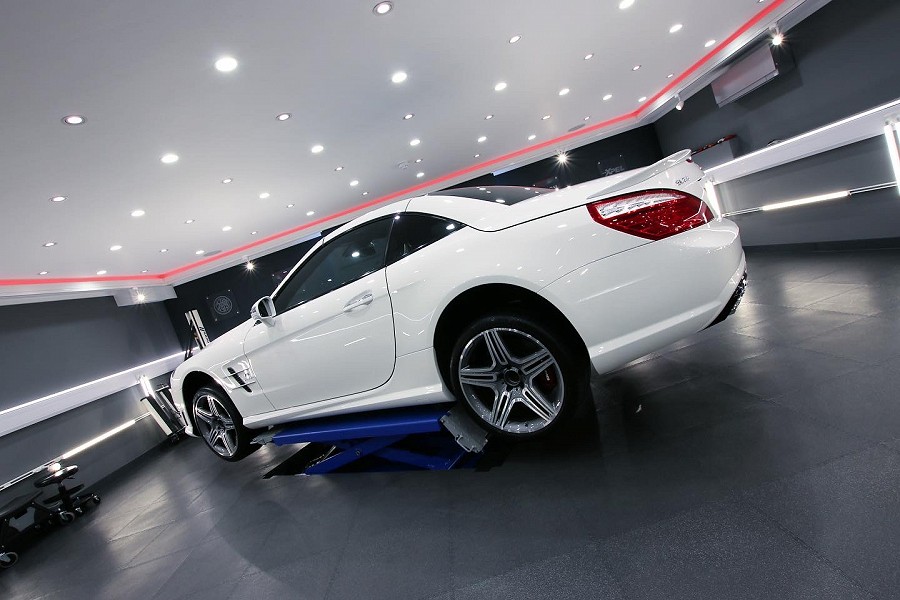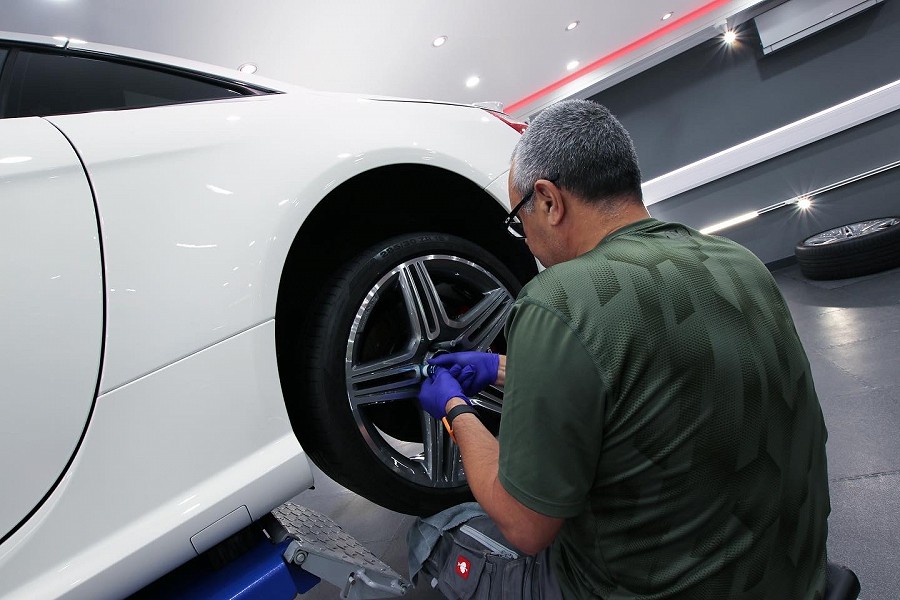 Paintwork inspection carried out using various lighting sources both fixed and mobile variants utilised
Vehicle edges, badges, number plates, alloy wheels, and delicate trim masked, sheeted, or removed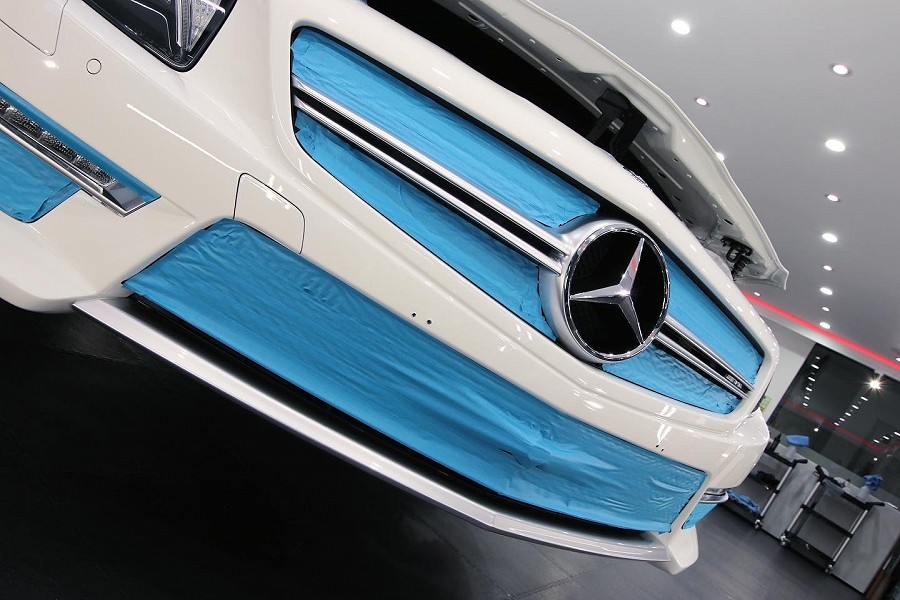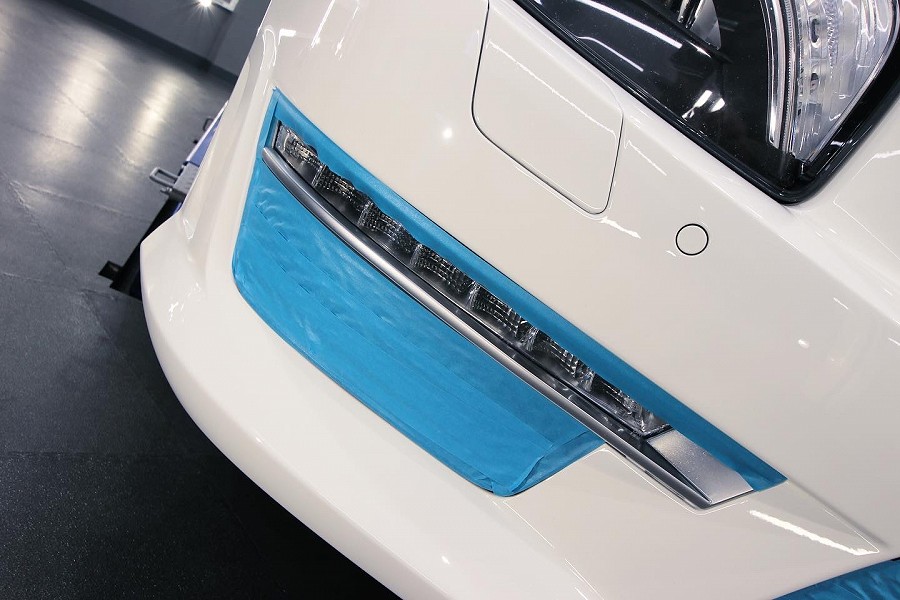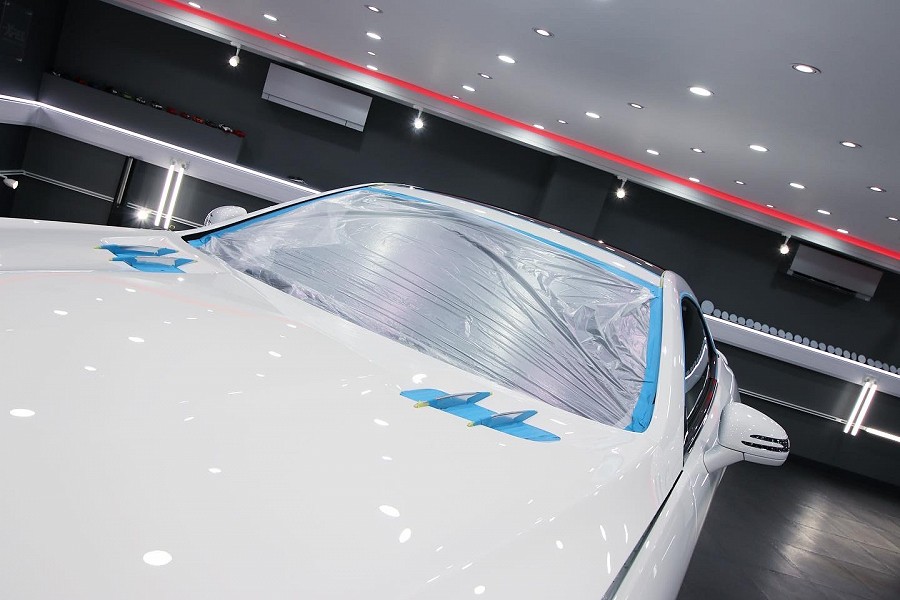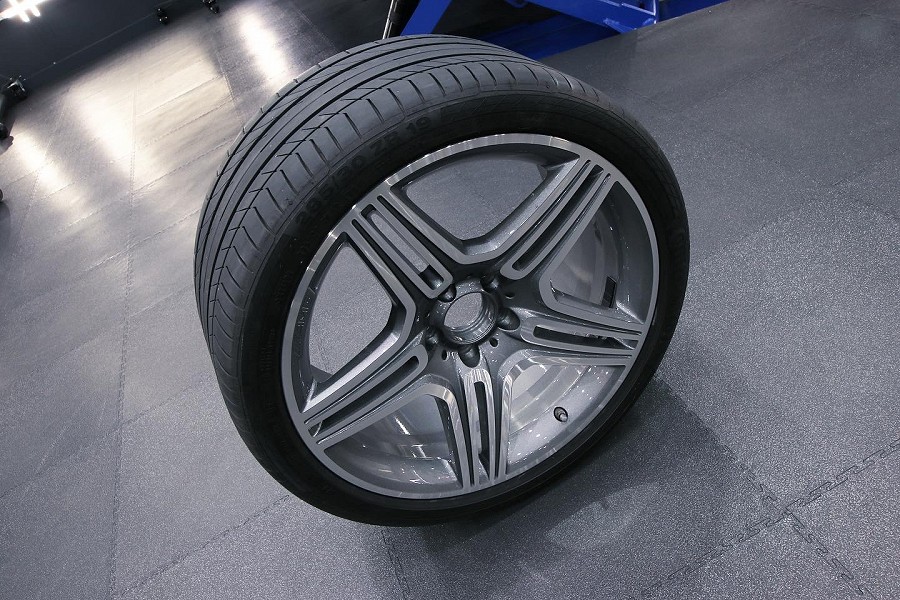 Battery charger/conditioner connected to vehicle to maintain adequate vehicle charge while detailing works are in progess
Paint/clearcoat depth assessment carried out using a range of paint depth gauges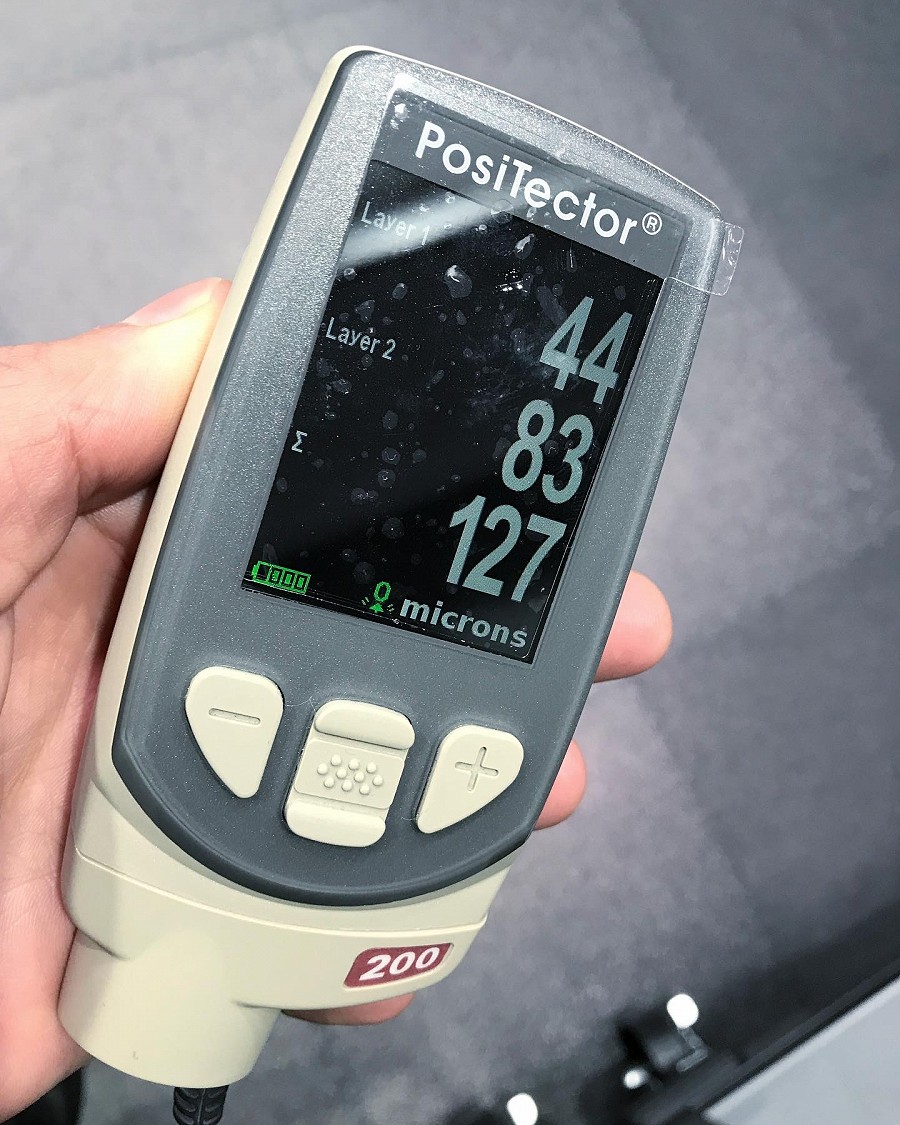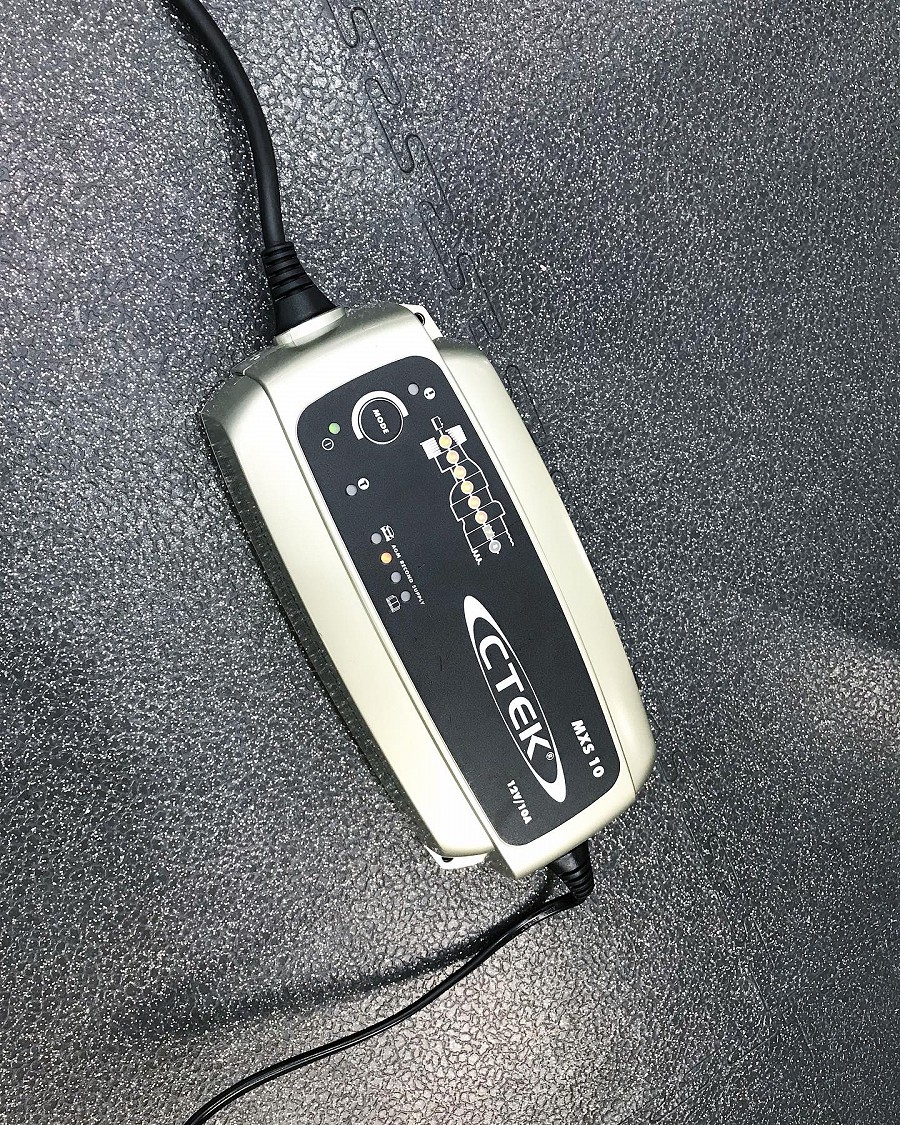 Please note, the order of selected steps may differ or be repeated dependant on the type of vehicle worked upon, its condition and type/level of service chosen. Additional processes are introduced/undertaken where a more intensive level of service is requested/required, examples include; removal of alloy wheels, vehicle trim, components & badges for a higher level of finish and protection. All vehicles booked in for XPEL Paint Protection Film will undergo a secondary wash and preparation process in addition to the steps and stages listed in this article.