Protection Detail Gtechniq Accredited Packages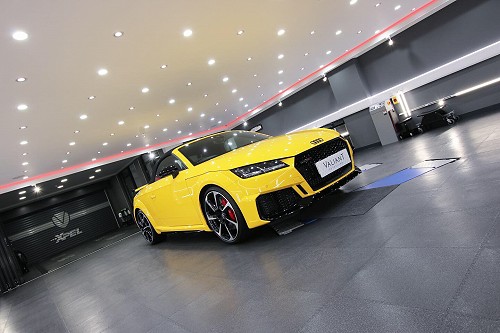 Prepare, Refine & Protect Paintwork
The Protection Detail is highly recommended for vehicles that require moderate attention and for those clients who aim to preserve the condition of a vehicle that has been previously detailed. Core to this package is a single-stage of machine polishing that aims to address lighter paint defects that may have built up during regular wash maintenance. Secondary benefits include; new application or top up's of dedicated sealants/ceramic coatings to painted surfaces, trim, wheels, and glass sections. The Valiant Detailing team highly recommend this package for vehicles heading into the winter months.
The Protection Detail takes an average of 2 to 3 days to complete, this factors in ample time frames for all protective & ceramic coatings to be suitably cured in our climate-controlled environment. For additional information on the stages & processes involved please see below.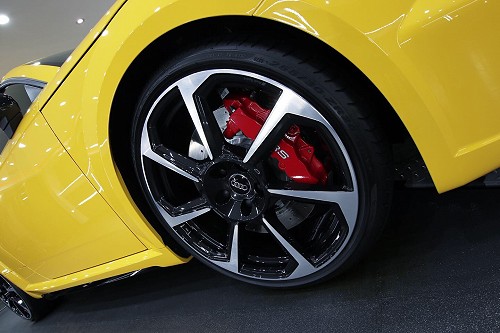 Price: From POA - Booking Fee: 25% - Duration: 1 to 3 Days
Protection Detail - The Process
Safe Wash, Decontamination & Preparation Stages
The Protection Detail starts with a multi-stage preparation process. In brief, safe wash, paint decontamination & a host of preparation stages are carried out before the commencement of any machine polishing or protective stages.
The safe wash, decontamination & preparatory processes utilised in the Protection Detail package are broadly similar across a range of detailing packages offered here at Valiant Detailing. For a closer look at the steps involved please see the following website post "Step by Step Detailing Preparation Process"
Please note our level of preparation is tailored to each vehicle booked into the workshop and factors in starting condition and client requests. For a brief breakdown on stages specific to the Protection Detail (following all preparation) please see below;
Polishing Stages
All exterior paintwork and gloss trim is given an application of gloss enhancing polish via a dual-action machine polisher

Wheel faces, painted trim, and chrome given an application of glaze polish by mini polisher or hand polished

All glass hand polished and cleansed using premium glass polish and glass cleaners

Vehicle wiper blades fully cleansed

Exhaust tips cleansed and polished using dedicated metal polishes
Protection Stages
Protection applied to painted surfaces, options include Wax, Synthetic Sealants, or Ceramic Coatings

Sealant or chosen ceramic coating applied to all-wheel faces

Tyres coated with a premium gel to provide a matt finish

Trim dressing/dedicated coating applied to all black plastic and rubber trim

All exterior glass treated with a rain repellent or dedicated ceramic based coating

Exhaust tips protected with dedicated high-temperature sealant/coating

Selected interior surfaces (leather, carpets, mats, trim) prepared & protected with dedicated sealants or ceramic coatings

IR curing process to all exterior ceramic coated surfaces
Finishing Stages
Interior surfaces wiped down & lightly vacuumed

Exterior surfaces lightly cleansed with quick detailer or top-coat spray ready for inspection

Quality control & inspection stages in readiness ready for collection