Correction Detail Gtechniq Accredited Ceramic Coatings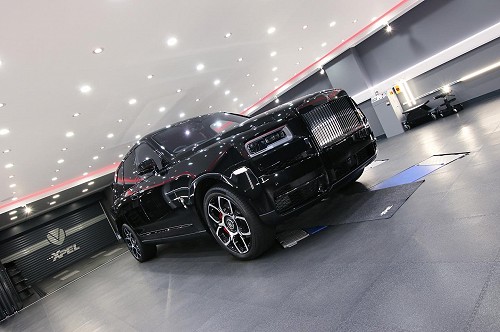 Multi Stage Paint Correction & Detailing
The Correction Detail is quite simply the most comprehensive level of service offered here at Valiant Detailing. Includes multiple stages of machine polishing along with our wheels off upgrade, deep engine bay cleanse & full interior detail. The paint correction element of the package aims to restore paint to near-perfect levels and includes wet sanding stages where required, all paint correction is carried out in a safe and methodical manner and factors in clear coat depths and safe removal rates. Additional benefits of the package include application of a host of industry-leading ceramic coatings to all painted surfaces, trim, wheels, interior surfaces, and glass sections.
The Correction Detail takes a minimum of 7 days to complete but generally, this time frame can extend to the 10-14 day range depending on the starting condition of the vehicle, individual requests and the general scope of the project. Upon completing the detailing works all ceramic coatings and paint protection film installations are cured in our climate-controlled environment for a minimum of 48 hours.
This level of service is hugely labour-intensive and employs an 'as long as it takes' approach, the final results are nothing short of transformational. Perfect level of service for those seeking a near-perfect finish. For additional information on the stages & processes involved please see below.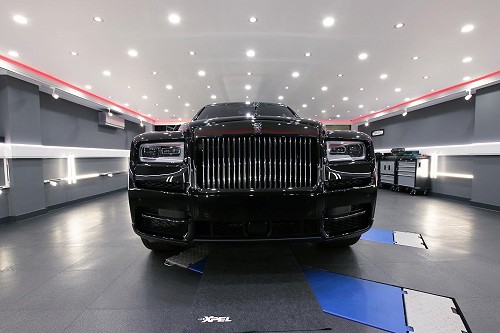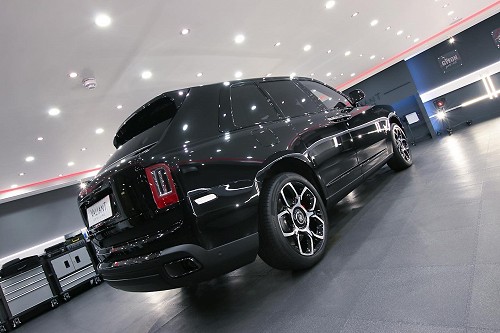 Price: POA - Booking Fee: 25% - Duration: 7 to 14 Days
Correction Detail - The Process
Safe Wash, Decontamination & Preparation Stages
All detailing packages start with a comprehensive multi-stage preparation process. In brief, safe wash, paint decontamination & a host of preparation stages are carried out prior to the commencement of any restorative, machine polishing, or protective stages. The level of preparation is tailored to each vehicle booked into the workshop and factors in starting condition and individual client requests.
For a closer look at the general preparatory stages involved please see the following news post "Step by Step Detailing Preparation Process" which aims to provide an insight into the various processes and steps utilised.
Please see below for additional information on steps specific to the Correction Detail package (following suitable levels of preparation)
Correction Polishing Stages
Upon completion of all preparation stages, the vehicle is now ready to be machine polished in the Valiant Detailing clean room. The host of polishing stages carried out throughout the Correction Detailing package are listed below:
Wet-sanding process carried out to address deeper paint defects, process carried out with the use of multi-layer paint depth gauges to track removal rates on both metal and composite substrates

Compounding machine polishing stages carried out to remove the highest percentage of paintwork defects, paint depths and removal rates monitored

Multiple machine polishing refining stages carried out to remove paintwork haze/marring and also increase paint clarity and gloss

Head and tail-lights multi stage machine polished to remove defects and increase gloss levels

Complete wheel surfaces, painted trim and suitable chrome polished with micro polishing machines

All glass cleansed and machine polished utilising dedicated glass polishing pads and compounds

Vehicle wiper blades fully cleansed or replaced where required

Exhaust tips machine polished using micro polishers with dedicated metal compounds

Toothpick stages to ensure all finer elements are addressed, includes removal of any remaining polish residues to panel gaps, bodywork seams and door shuts

All paintwork, gloss trim, wheels & glass cleansed with a selection of alcohol & panel wipe solutions to remove polishing oils and remaining resides, prior to proceeding to protection/ceramic coating stages

Vehicle to be rewashed utilising a touchless method to ensure the removal of polishing dust present from the machine polishing stages. Focus on all panel gaps, door shuts, and bodywork seams
Correction Protection Stages
Upon completion of all polishing stages and secondary preparation, vehicles are protected with a host of premium ceramic coatings. Stages utilised in the protection phase are listed below:
Certified ceramic coatings applied to all paintwork, gloss trim and carbon fibre sections, multilayer coatings utilised

Multilayer ceramic coatings applied to wheel surfaces, brake callipers, inner arch areas and accessible suspension components

Tyres coated with a dedicated ceramic based tyre coating

Ceramic coating applied to all plastic trim and rubber seals protected with dedicated sealant

All exterior glass treated and coated with multilayer ceramic glass coating

Exhaust tips protected with dedicated high-temperature ceramic coating

Engine bay trim & selected components protected with dedicated ceramic coatings

Interior surfaces (leather, carpets, mats, trim) prepared & protected with dedicated sealants & ceramic coatings

IR curing process to all exterior ceramic coated surfaces
Correction Finishing Stages
Interior surfaces fully cleansed with antibacterial/antimicrobial based products, includes comprehensive vacuum/steam clean to all areas

All engine bay areas, door shuts and panel gaps blown with filtered air & wiped down with protective spray coating/anti corrosion treatment

Exterior surfaces blown with filtered air & wiped with ceramic topcoat/quick detailer spray ready for inspection and quality control

Final inspection stage to ensure the vehicle meets our quality control process ready for photography, videography & customer handover