Detailer Training by Valiant
Price Per Person: £1500 - Deposit on Booking: 25% - Duration: 4 Days, 9.30am to 5pm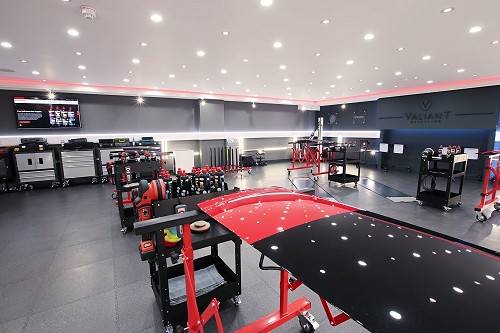 The Valiant four-day detailing course aims to provide all candidates with a solid level of knowledge when addressing a range of vehicle detailing projects. Candidates will benefit from a hands-on approach while gaining an in-depth insight into the key stages required to detail a vehicle in a safe, time-efficient & diligent manner.
Perfect level of training for vehicle enthusiasts aiming to maintain & detail to a higher standard or for individuals in a valeting or car dealership setting seeking a deeper understanding of the correct processes involved when detailing in a commercial setting. All training is delivered at the Valiant Detailing workshop in Huddersfield, West Yorkshire.
Course content is delivered by the managing director of Valiant Detailing together with the in-house team whom have a wealth of experience with both the hands-on side of the job and day to day running of a detailing business. In brief the 4-day course broadly follows the outline shown below.
Day 1 – Health & Safety, PPE, Safe Wash Stages, Paint Decontamination, Wheel Removal Process & Preparation for Polishing
The day begins with an introduction to health & safety together with the discussions around the importance of personal protective equipment (PPE) in a range of settings. Upon starting hands-on works tutors will advise on conducting a vehicle inspection to ascertain any pre-existing damage, recording any such findings & discuss how this may affect the manner in which we choose to proceed with any/proposed detailing work.
Tutors then move toward the hands-on processes including the safe wash, paint decontamination, wheel removal & preparation for polishing stages. During each process tutors will advise on best practices and provide an insight into the methods in use at Valiant Detailing together with product choices. Considerations around biodegradable chemicals, VOC-compliant products, and the cost of detailing materials are additionally disscussed at this stage.
The first day will conclude with some hands-on machine polishing utilising test panels and then working toward preparing a vehicle for machine polishing. Discussions on best practice together with alcohol wipe down stages, use of solvent-based panel wipes and the effective use of sheeting & masking tape are also covered.
Days 2 & 3 – Paint Inspection, Paint Enhancement Process, Degreasing Surfaces, Lighting, Preparation for Coatings
Day 2 starts with a secondary inspection of the vehicle in order to identify a host of defects including swirls, scratches, re-painted panels, smart repairs, inconsistent panel gaps, overspray, damaged/dented sections and paint depth analysis. Based on the finding's tutors will advise on best practices and prudent courses of action given any areas of concern.
Next we move onto the paint enhancement process (of an actual vehicle) and includes discussions around paint correction, wet sanding, paint/lacquer types and attributes that may affect the process or techniques utilised.
Candidates will spend the majority of Day 3 machine polishing a vehicle with a range of machines including, rotary, forced rotation and dual action variants. Additional factors such as scratch removal, inspecting results, degreasing surfaces using a range of chemicals and consideration of different light fixtures/types for the paint enhancement/correction process will be covered and discussed.
Final stages of the day 3 will revolve around the processes the team here at Valiant advocate for preparing vehicles & painted surfaces for a range of protective coatings.
Day 4 – Paint/Trim/Glass Coatings, Interior Detailing & Final Inspection
Day 4 starts with discussions around different types of coatings and then moves onto the application processes the team advocate concerning wax, synthetic coatings & ceramic-based coatings.
The final topics we aim to cover include interior detailing stages & the pre-handover inspection process. The team will discuss and demonstrate the methods utilised at Valiant to safely and effectively cleanse the interior of a vehicle. We then advise on how to perform a pre-delivery inspection and highlight some of our best practices at the Valiant workshop.
The four-day course will conclude with a Q&A session where we aim to address any questions that remain & can further advise on product/equipment choices for individual circumstances.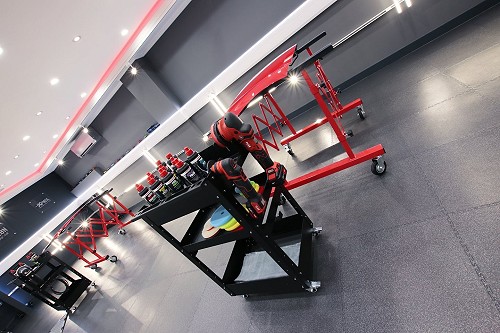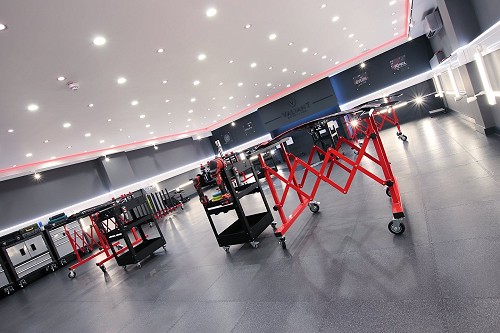 List of topics covered during the course is shown below, but not limited to:
Wash materials & equipment (Discussions on all equipment required to complete a vehicle detail package)
Personal protective equipment & safety
Vehicle inspection (Identifying damage, delicate surfaces & materials)
Weather, surroundings & environmental considerations
Introduction to wash, maintenance & decontamination chemicals
Safe wash stages (Including glass & engine bay areas)
Alloy wheel & tyre cleaning processing (Including vehicle lifting & jack points)
Chemical decontamination (Bonded contamination removal)
Vehicle drying process & techniques
Paint inspection & defect analysis (Including clear coat depth measurement process & techniques)
Paint & clear coat types (Including matt/satin finishes)
Preparation for polishing stages
Introduction to a range of machine polishing machines & movements (Forced rotation, long/short throw dual action & mini/micro polishing machines)
Lighting
Machine polishing techniques
Scratch removal/Basic wet sanding techniques & processes
Microfiber towels
Introduction to polishing compounds (Cutting, refining & finishing products discussed & utilised)
Glaze & filling polishes
Wax & synthetic sealants
Troubleshooting (Guidance on addressing common problems when carrying out a vehicle detailing package)
Interior cleaning stages & techniques
After care discussions & advice
Risk assessments
Business advice & marketing guidance
Upon completion of the course, all candidates will be familiar with inspection of a vehicle, safe car wash practices, decontamination processes, preparation for machine polishing, intermediate use of a range of polishing machines, basic defect removal via wet sanding & application of protective sealants including ceramic coatings.
All candidates will have access to troubleshooting advice from the team at Valiant Detailing together with guidance regarding the latest detailing products & equipment.
Bookings & Need to Know
Each four-day course is limited to 4 participants
Valiant Detailing provide 2 tutors based on 4 participants
Price points displayed are per person
Certificate of attendance is provided upon completion of the course
All tutors actively work in the detailing industry
The team can provide a list of recommended hotels in the Huddersfield area
Lunch & refreshments will be provided (please advise on any dietary requirements or allergies)
Please call or email the team if you would like to book on to the course or if you require any additional information
(Valiant Detailing Ltd holds no affiliation to any single brand or manufacturer for the purposes of this level of training, the team offer product and equipment options to best serve a candidate's individual circumstances)