Detailing a brand new car
18 April 2018
It's the moment you've been waiting for. You've ordered your brand new car, and it's ready for you to collect from the dealership. At this point, with the car having only a few miles on the clock, you wouldn't consider that there could be any damage to the paintwork, especially with a number manufactures applying some form of protective transport film after production.
---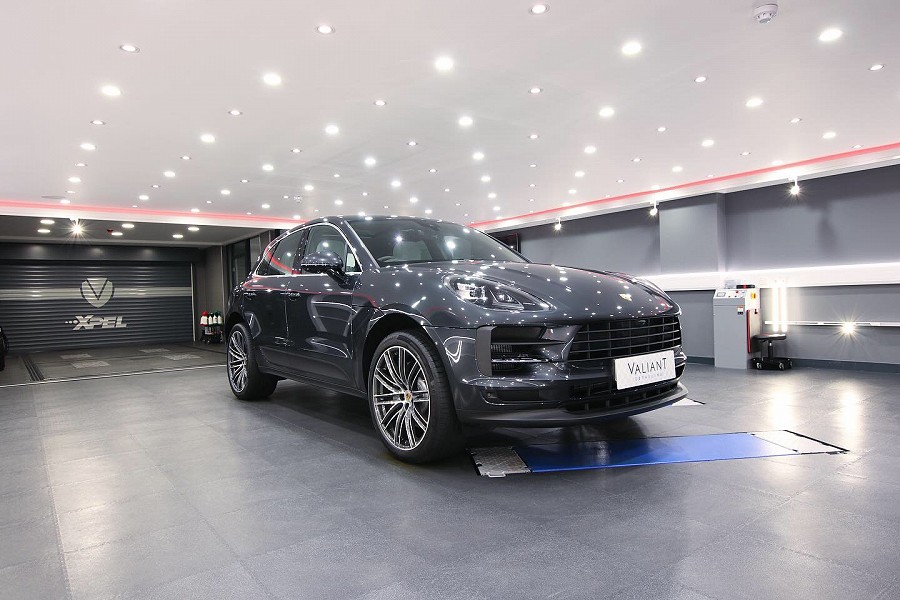 ---
---
 All too often, however, there has been multiple points where your car could have picked up scratches, swirls and been exposed to harmful chemicals along the way. Other factors to consider include factory sanding marks to the paintwork and polishing buffer trails at the very end of the factory paintshop process. When you think about the assembly process and the journey your car will have been on, from the manufacturing plant to your local dealership, which could have been hundreds, if not thousands, of miles, it's more than likely to have picked up a few contaminants and defects along the way. Plus, although steps have been taken to protect the paintwork, it's likely that something could have affected your paint. This could even be a simple case of the dealership staff washing your car without proper care and attention, resulting in scratches and swirl marks. It might come as a surprise that your supplying garage hasn't hired an experienced new car detailing specialist, but chances are, your car will be receiving nothing more than a quick valet and filler polishes to hide decfects and give it a temporary gleam for handover. A key problem with this is that once all the filler products wear off, often after just one wash, you are then left with the true condition of your car's paint finish with more often than not sanding marks, buffer trails, swirls, scratches and paint marraing becoming completly visible. Because your car is brand new, there's nothing more than a clear coat protecting your paintwork, which leaves it highly susceptible to damage and chemicals. Your dealer will be more than aware of this, and it's likely that they've tried to sell an add-on in the form of a basic in house paint protection service before your car is picked up. These might provide protection for a short period of time, but after a number of washes, your car will be back to it's unprotected state. In the overwhelming majority of cases the in house dealership services you might be offered will be done so
In a limited time frame
With no dedicated machine polishing process
Without removing defects in the paint finish
Lack of surface prepeartion
Without dedicated lighting
Using inferior products with unproven claims
Carried out by unskilled staff
---
---
---
How to protect paintwork on a new car?
If you're not aware, there are a considerable amount of naturally occurring elements and a host of man made chemicals that, without protection, could harm your car. Just some of these are listed
Fuel
Bird droppings
Changes in temperature
Hard water
Mineral deposits
Organic/inorganic fallout
Moisture
Bugs
Tree sap
Salt
Grit
Tar spots
UV rays
Granted, some of these might not be your first thought when protecting your new car's paintwork, but there's a chance that your paintwork could come into contact with most of these over the course of a year.
To protect your car from day one, detailing a brand new car from a dedicted professional is essential. We'll guide you through our process of detailing a new car (which you can view in detail on our Detailing Services and Xpel Protection Film pages):
New Car Detailing Wash Process Detailing a brand new car begins with a thorough wash and multi stage decontamination. This is an intricate process, involving the removal of all wheels, and wash using a range of pH neutral cleaners.
New Car Detailing Preparation Process Your car is then cleansed with solutions that strip any outstanding coatings, before the paint is fully assessed and a single stage refining polish carried out, resulting in a true colour paint finish.
New Car Detailing Protection Process At this stage during a brand new car detail, we fully cleanse and apply protective ceramic sealants and coatings to all paintwork, trims, glass and wheels. This coats and protects your, now perfect, paintwork and host of vehicle surfaces including interior materials.
New Car Detailing Finishing Process Finally, we apply multiple layers of synthetic top coat sealant ready for our comprehensive inspection and quality control process prior to handover.
---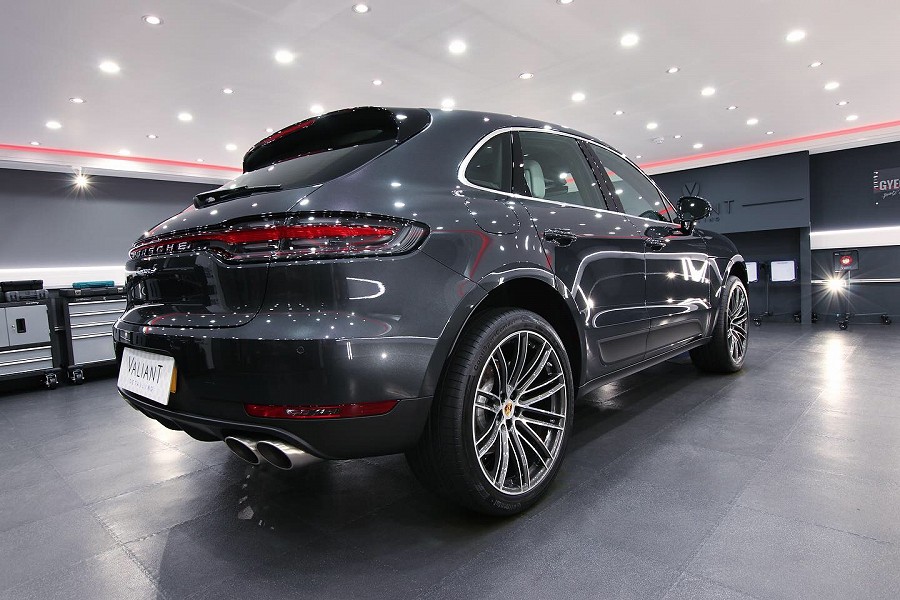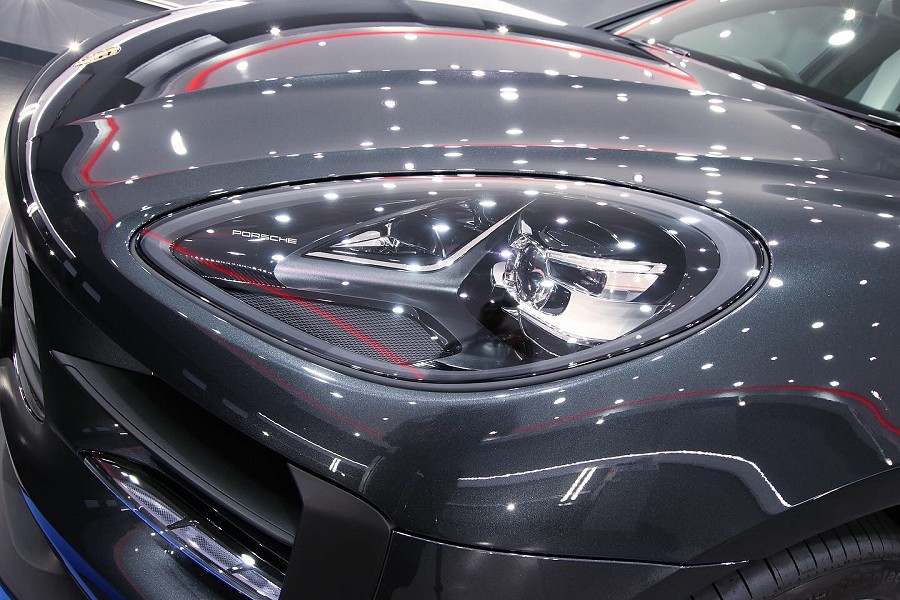 ---
---
What are the benefits of detailing a brand new car?
The most significant benefit of detailing a brand new car is the piece of mind that your paintwork and other surfaces are protected from the range of factors we have mentioned above, additionally the lengths of our maufacturer backed guarantees provide that complete assurance. Take our Gtechniq New Car protection package, for example. The application of Gtechniq's most advanced coating, Crystal Serum Ultra, results in a multi-layer ceramic sealant that, with maintenance, delivers the ultimate level in chemical resistance and paint protection. It also offers resistance to extreme heat changes, from -40 degrees Celsius to +250 degrees Celsius, all with a 9 year Manufacturer Warranty.
An added benefit of detailing a brand new car, is that it can increase the valuation of your car when it comes to resale. As we highlighted above, there are many elements that can affect your paintwork, which over your years of ownership, could result in the colour appearing dull and damaged.
By detailing a brand new car, alongside regular maintenance, your paintwork and interior will keep its 'as new' finish, meaning when you come to sell it, buyers can appreciate that the car has been looked after, therefore demanding a higher price.
---
---
---